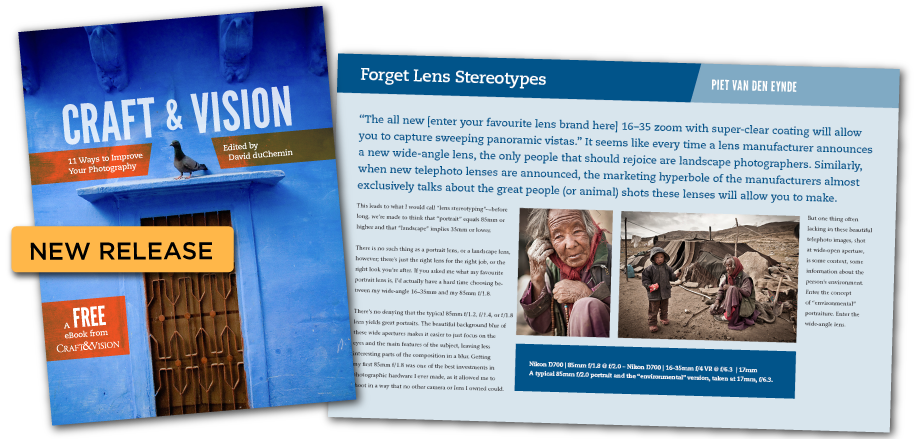 Throughout May and June, 2013, we will be drawing for one
Craft and Vision
ebook each week. Simply comment on each week's new blog posting and be eligible for the draw. While you need to leave an email address so we can contact you, it never appears on the web site and we do not collect or sell emails. You will never see an email from us unless you win.
Craft and Vision ebooks are inspirational reading for all photographers. The books are not about the equipment you should buy or the buttons you should twiddle. Instead, they will help you hone your photographic potential by improving your vision of the world while bringing new excitement and impact to your photos. For years I have enjoyed these books and have learned a great deal from them. Treat yourself - leave a comment and perhaps walk away with an ebook that will inspire you to new things. Watch for weekly announcements on Twitter and Facebook or drop back here from time to time.
Our first draw is from May 8 to 15. Drop by here and leave a comment.