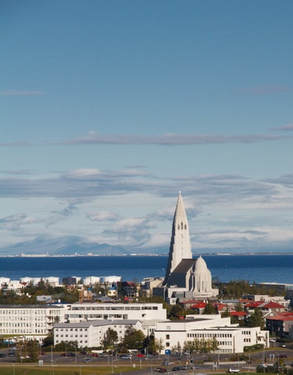 Reykjavík, Iceland

Dougall Photography

We are freelance photographers based in Saskatoon, Saskatchewan, Canada and specialize in local and travel stock photography. We are represented by Getty Images and Istock Photo. Our work can be seen on this site with links back to the companies that represent us.



---

Stock Photography

Dougall Photography specializes in travel and stock photography with images available through iStock by Getty Images.
Visit our Stock Photography page to see some of our Saskatoon Stock Photographs.
---
How Do You Take Effective Travel Photos?

We are often asked how to take great travel photos and what kind of camera travelers should buy. Many of those questions are answered in the "Tips and Trips" section of the web site. You can also look at the "Photos" section to get some inspiration. Below is an look at places you would visit if you took an Alaskan cruise - a very popular trip for photographers.

Typical Alaskan Cruise Ports

Glacier Bay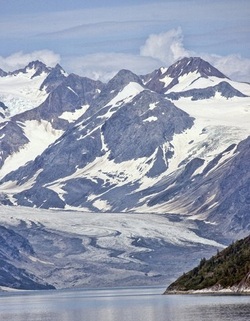 Glacier Bay Scenery
One of your sea days is often spent in spectacular Glacier Bay where only a few cruise ships are allowed to visit every year. This is a protected national park and preserve where you are likely to see sea life and will have the chance to visit several glaciers up close as our captain brings our ship near the face of these magnificent mountains of ice.

---
Ketchikan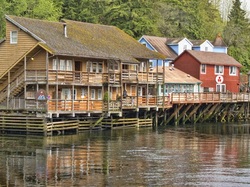 Creek Street, Ketchikan
If you are looking for totem poles, Ketchikan is a great place to see them. Both Totem Bight State Historic Park and the Saxman Native Village have collections of well preserved poles for you to marvel at. Creek Street is not to be missed either. A remnant of earlier times, the shops and boutiques are built out over Ketchikan Creek and give a sense of what Ketchikan was like in the early twentieth century.

---
Skagway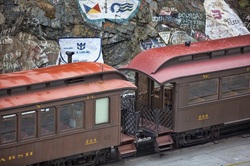 WPYR Rail Cars
The gateway to the Klondike Gold Rush, Skagway is still the southern terminus of the White Pass & Yukon Route Railroad which will take you on a journey to retrace the route once taken to reach the gold fields. The rail cars will be waiting right beside our ship to take you the twenty miles up to the White Pass Summit and then return you back to your ship.

---
Juneau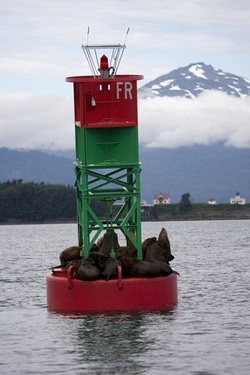 Auke Bay, Juneau. Navigation Buoy and Sea Lions.
Juneau, the capital of Alaska, is a great place to go whale watching in the protected waters of Auke Bay, just outside the city. The sea lions will probably be resting on the navigation buoy in the bay and you will often sail past the old lighthouse at Retreat Point while looking for whales. Juneau is also the only American city to have a glacier within its city limits, which makes it easy to visit on your way to or from your whale watching expedition.

---


Dougall Photography -
Simply Engaging
PO Box 39036 415 Herold Court, Saskatoon, SK, CANADA, S7V0A9 Phone: 306.241.8894
EMAIL
All text and images copyright
Dougall Photography
. Copying or reproduction in any form is prohibited without express written permission.