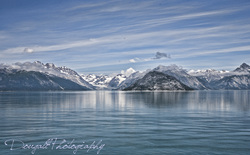 This is a very important question asked by most people thinking of taking their first Alaska Cruise and there are really several parts to the answer:

Where should we board the ship?

Embarkation ports for trips to Alaska are usually Vancouver, Seattle and less often, San Francisco. You can also sometimes get one or two early season re-positioning cruises that offer a sailing out of Los Angeles. Whether you choose a US port or a Canadian one is dependent on which is easiest to get to and what you want to see along the way. US ports can be easier and cheaper to get to for Americans looking to travel to Alaska, although you will want to confirm that as you look for a sailing. You should also know that a number of cruise lines that sail out of Vancouver offer bus transfers to and from the Vancouver pier to the airport in Seattle. Just fly into Seattle and let the cruise line take care of getting you to Vancouver.

Ships sailing from San Francisco usually take passengers on an eleven day cruise rather than seven day itineraries offered from more northern ports because of the further distances travelled. Additional stops out of San Francisco may include Astoria, Washington and Victoria, British Columbia. Beyond that, the ports of call for ships leaving from all departure ports are about the same.

One of the biggest differences is the route to and from Alaska. Ships departing from the USA tend to take a route in open water to the west of Vancouver Island on both the outbound and inbound legs of the cruise. Ships departing from Vancouver usually follow the sheltered eastern side of Vancouver Island up and back. If you Google images from "Johnstone Strait" or "Canadian Inside Passage" you will see how magnificent the scenery is and how narrow the navigation channel is - it feels like you can reach out and touch the mountains on either side of the ship.

Ships leave Vancouver between 4:30 and 5:30 pm, which means you will not see the "Canadian Inside Passage" on your way north. You will be awake the next morning about the time the ship clears the north end of Vancouver Island and enters open water. Coming south, on your last full day at sea, you should clear the north end of Vancouver Island about noon or 1:00pm. From then until sunset you are in for a wonderful view of some of the most spectacular scenery on earth.

Should we do a round trip or sail one way north/south?

The simplest way to go is round trip - and it is often the cheapest. The advantage to the round trip is that you start and end in the same place so everything is familiar and relatively easy.

Doing an entire northbound itinerary means you will be dropped at one of two Alaskan ports - Whittier or Seward and then be transported to Anchorage where you can head off on your own or take a conducted land tour to see some of the Alaskan sites by train or bus. Once done, you can fly home from Anchorage without a great deal of difficulty.

Another option is to fly up to Anchorage, do whatever kind of touring you would like and then sail south to Vancouver or a port in the US. Flights to and from Alaska are just as easy to find and not as expensive as you might think. Spending a few days in an around Anchorage, a town of 250,000, is quite interesting even if you don't take a land tour. The divided interstate highway out of Anchorage headed for Fairbanks is easy to drive on, so renting a car and touring on your own is a distinct possibility.
What ports should we try to see on our cruise?
The breakdown goes something like this:
Cruise ports you are almost guaranteed to see: Juneau, Ketchikan and Skagway.
You will probably also get to see a combination of the following as well: Hubbard Glacier and/or Icy Strait Point, or Glacier Bay. I have never seen an itinerary that included both Hubbard and Glacier Bay but it is probably out there somewhere.

If you are north or south bound, you may get to spend some time in College Fjord as well.


There are other possible port stops if you are on a special cruise itinerary, but these are uncommon and include ports like Sitka, or Haines. If you can find a cruise that stops in Sitka (often on a north or southbound cruise) you will not be disappointed. This used to be the capital of Russian Alaska and the history is all over, including a Orthodox church set into the middle of main street - yes, in the middle of the road. This is the port to take a marine tour to see rafts of sea otters and other marine creatures. No other port gives you such access to otters. There is a wonderful raptor rescue centre to visit and a totem pole heritage centre next to a forest where totem poles are scattered around for visitors to find and admire.
A previous blog
gives a little more information about Alaskan ports.
As you can see, there are many option available to you. Select an embarkation port that is convenient for you once you understand what you get or give up with a particular itinerary. Watch too for special one of a kind itineraries that can take you to the Aleutian Islands or all the way to Japan.
We are always interested in hearing about a trip you may have taken, the ports you visited and whether they provided interesting things to see and do. Feel free to add a comment if you would like.