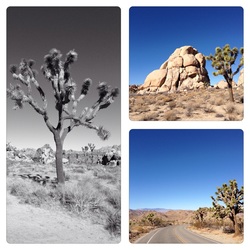 For many people the quick answer to this is "yes". With smart phones now equipped with cameras that resolve north of 8MP, the picture quality is getting pretty good. Yes, the size of the sensor is tiny and the grain in the image if low light images can be distracting, but since most of us will not be making large prints, the results can be quite good.

A real indication of just how good smart phone images are, iStock and Getty Images have begun to allow contributors to submit pictures taken on contributor's smart phones. I have had a number of my iPhone images accepted and some have sold as well.

The advantage to these cameras is that they are always with us so the chances of "capturing the moment" are very good. Without an optical zoom - and even with a telephoto add on, you are not going to use these for hunting land animals or birds, but for people pictures and landscapes they preform quite well.

It is now possible to download a number of very good apps which will improve the photos you can capture. Some even help you with the presentation of your final images. I have been playing recently with these apps on my iPhone. The same ones, or similar, exist for Android phones:

Simply B & W: an easy to use program that lets you convert your camera or photo library images to very credible black and images.

Layout: an great way to, ah - layout your images with good looking frames around them. Display individually or in groups as seen above.

Pro HDR: takes to differently exposed images in a fashion closer to true high dynamic range rather than tone mapping a single image. You have to be pretty steady or brace the camera, but the results look pretty good.

Dynamic Light: a great way to tone map a single image to give some subtle to extreme HDR effects.

Distressed FX: provides some subtle to extreme option to give a grunge effect to your images.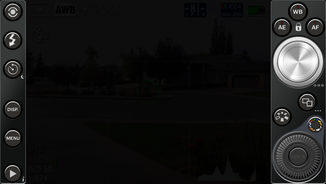 645 Pro: is a great camera app that turns your iPhone into a "regular" digital camera with all the usual controls and behaviours you would expect, including a histogram, GPS data visible on screen, film and filter simulations, various metering modes, AF, AE and WB locks as needed. A really interesting way to interact with your phone's camera.

Pano Camera: a very simple to use app that will create panoramas up to 360 degrees wide. Simply take your first image and then line up the automatically generated targets for the next shots. The final image is pretty good considering it takes next to no time to do and doesn't require a tripod.

Whether you use your camera in "plain vanilla" mode or tarted up with an app or two, smart phones today provide a great alternative to a compact digital camera. If you don't need a telephoto, if you aren't using it in exceedingly dim conditions and if you don't make large prints, this may be all the camera you need. If you haven't tried some of the photo apps out there, treat yourself, they cost very little and can add a great deal of versatility to your photography.

Do you have a favourite camera app? A hardware add on? Why not share your experiences here in the comments.