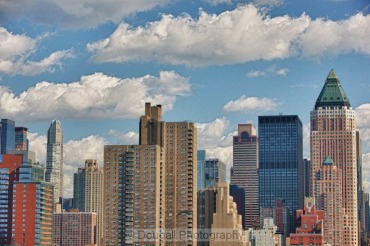 This fall Jan and I decided to take a Canada/New England Fall Colours cruise and flew to New York to begin our trip.
We stayed at the Novotel on 52nd and Broadway, a hotel that was reasonably priced, in an interesting area of Manhattan and minutes from the cruise pier.
The only online criticism that I could find regarding the hotel was that it had altogether too many foreigners in it.
As we too were foreigners, this seemed like a very good reason to stay there.
New York at present seems to have a rather widespread instance of bed bugs in hotel rooms, although we never found a single bug at the Novotel or any of the other hotel properties we stayed in.
Some suggest that the bed bug issue is overblown, but the
begbugregistry.com
reports a large number of hotels in New York harbouring these nocturnal vampires.
While supposedly not carriers of any known disease, the mere thought of a tiny, blood sucking creature sharing your bed makes most people a bit uneasy (and scratchy) to say the least.
These little critters are paper thin and can hide almost anywhere, feed on blood and are more than happy to travel with you from where you visit to where you live.
To avoid this disappointing outcome we decided to take a few precautions which may be useful as you decide how to deal with the possibility of bed bugs on your next trip.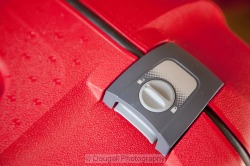 Consult online hotel reviews or bedbugregistry.com to determine if your hotel of choice has had any bed bug sightings.
Consider using hard-sided luggage rather than the usual soft-sided kind. If you take a close look at most luggage there are many cracks and crevasses where bed bugs may hitch a ride. Avoid the hard-sided luggage with zippers – they can fail and may not prevent bugs from entering the case itself. Luggage such as Samsonite's F'lite cases (right) has a rubber gasket and clamps to lock the two parts of the case together. Note that the gasket does not extend all the way around the case opening – I completed the seal by gluing weather stripping into the case. Even these are bug resistant and not bug proof, i.e. they are not airtight and aren't a guarantee against picking up hitchhikers. For that you will need something like a photographer's Pelican case.

Upon entering a new hotel room, put your luggage on the (usually) hard bathroom floor and inspect the entire hotel room. A flashlight at this point will help you look under the bed, the mattress and desk drawers as well as behind the headboard. If you see any critters about, leave the room immediately.
After inspection, set up the (inspected) luggage stand and put your suitcase on it. If you are travelling with someone else who also has luggage, ask the front desk for a second luggage stand. Don't put your luggage on the bed.

Develop a method to store your worn clothing separately from your fresh clothing in your suitcase. We use large, clear plastic storage bags that have a double, "zip-lock" seal to keep used clothing from contaminating fresh.
If you suffer from OCD, consider putting your entire suitcase in a large plastic bag and seal it at night – it might help you sleep better.
Once you return home, wash down the outside of your suitcase and wash everything inside immediately – don't let it sit around. Remember, it is the drying cycle that kills bugs and their eggs so give your clothes a good dose of heat when you are drying them.
We came back from our trip with no apparent hitchhikers but whether that was because of good management or good luck is unknown.
Regardless, there
is now one more thing to keep any eye out for as we travel.
By the way, the bright red Samsonite suitcases we now use are not only bug resistant, but are REALLY easy to spot on the luggage carousel amongst all the black, soft-sided rollers out there!