Today's Guest Photo Blog is brought to you by Jeff Fidyk, a wonderful photographer with a natural eye for creating images that are visually quite interesting. On a recent trip to Nova Scotia, Jeff created these images below.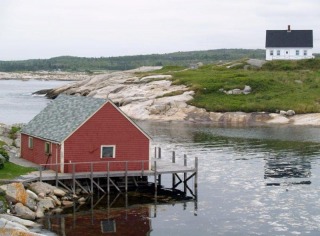 I always enjoy taking a different perspective on things, whether it's a matter of opinion or with respect to photography. Case in point is a recent excursion we made to Peggy's Cove while visiting Halifax for a few days. Of course the feature attraction at Peggy's Cove is the iconic lighthouse perched atop a barren landscape of rock that cascades to the Atlantic. However, me being me, I actually took a greater interest in exploring and photographing the area leading up to and adjacent to the famous icon.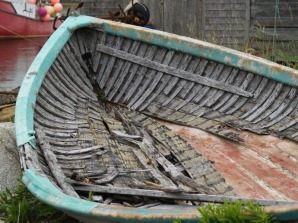 Not to say that I didn't shoot the lighthouse; I did walk away with nine shots of the lighthouse itself from different vantages. My point is exemplified by the 81 photos I took of the various things in the area that caught my interest and in my opinion express more about the area and of our experience there than simply focusing on one simple icon that every other person with a camera will also have added to their collections. These images are of a few of the things that caught my interest.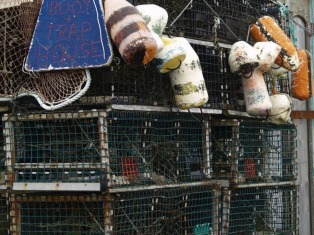 I am using an Olympus E-500 with a 14-45mm lens. For many of the shots I let the camera auto-select the aperture and shutter speed and I fine-tuned the white balance. I was really pleased with the accuracy achieved with color tones and brightness using this method. I really enjoy taking detail shots as illustrated by the stack of lobster traps, inadvertently decorated with the colourful buoys. The tattered old boat with its detailed ribbing was also intriguing. In the case of the boat, the phrase "one man's garbage is another man's art" is likely appropriate.