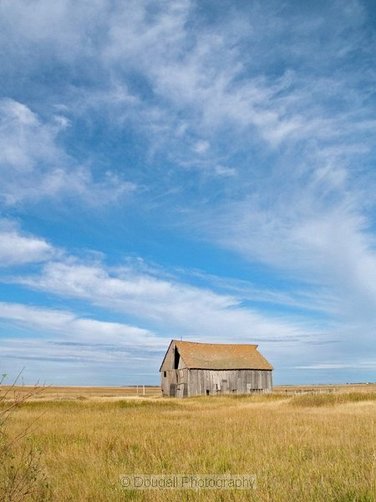 Abanonded Farm Near Saskatoon
You have to be born on the prairies to understand that they are not empty and devoid of beauty. There is a majesty to nature that is every bit as inspiring as the mountains or the sea. We have the unending and ever changing blue sky. There is no pollution to wash out or obscure that perfect blue or the ever changing formations of clouds that move above us.

I am finding that more and more I am including this dramatic and dynamic picture element in the photos I create. This shot is of an abandoned barn just south of where I live in Saskatoon. I have driven by this structure on a number of occasions, usually in a hurry to go somewhere. This day I had both the time and the camera gear so I stopped and spent an hour or two exploring this wonderful old barn and nearby farmhouse. Good thing I made the stop - the farmhouse has been removed and I am not certain how long the barn will remain standing. Next time you are making a picture, don't forget that the sky might be an important element in your composition!